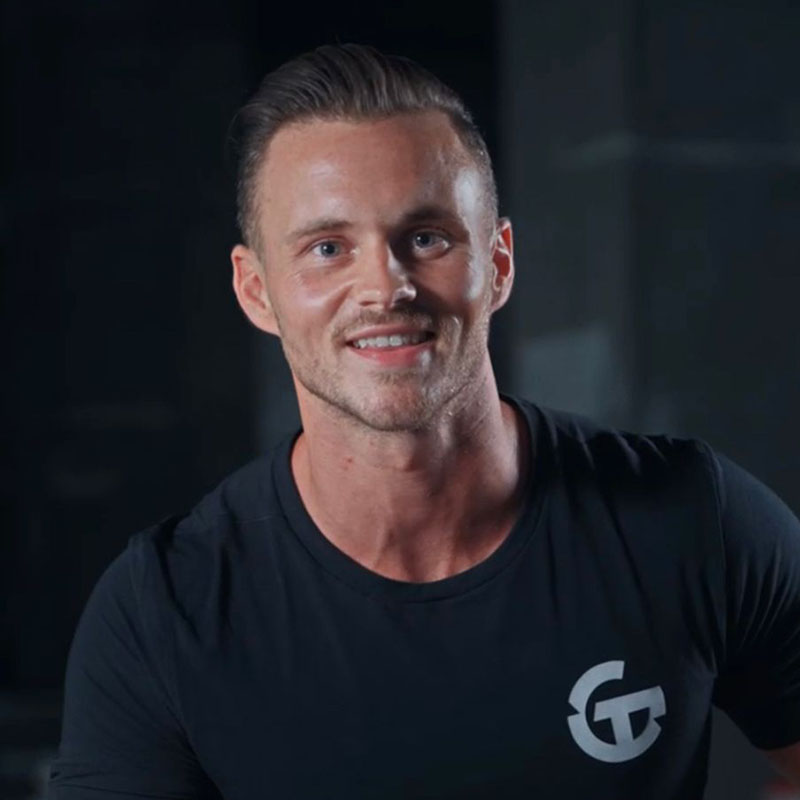 After years of group coaching and personal training, I joined The Vault/Chalk. I've always had a passion for fitness, and Chalk enables me to push members to reach new limits. Exercise should be fun, if you don't enjoy it, you're unlikely to continue. 
I'm all about creating a friendly, welcoming, and positive environment that allows everyone to feel comfortable enough to hit each workout with maximum effort. 
Being thrown into fitness from a young age, I've tried a bit of everything – rugby, golf, football, tennis, CrossFit, boxing. I've always loved keeping my fitness journey varied and Chalk helps me stay prepared for that. Bundle that in with a good relationship with food and it's plain sailing. Having worked my way from a bit of a 'chunky build' in my early twenties (I blame the rugby), I've learned how to create a healthy relationship with my food, fitness & lifestyle.